3

Comments
Published by Kevin Broken Scar on Wednesday, August 24, 2005 at 9:09 PM.


I'm on holiday and I shouldn't be stressed. But somehow, I just realised that I'm not as relaxed as I thought I should be. There's just so much to do and see but there's just so little time. I guess I just can't have it all my way, and I guess I can't have it all.

Not only am I stressed, I'm now confused. I have this little choice to make.

The choice is whether or not to purchase an electric guitar. It's a limited edition Epiphone Emily The Strange Guitar.

Logic tells me I shouldn't because I don't even play the electric anymore, I already have two electrics and Broken Scar is acoustic.

But then again there's the urge.

I don't care if the guitar is about a girl named Emily The Strange. I don't care if it may seem like it's a guitar for girls.

It looks very customized. I don't want to be a shallow bimbo and just go for its looks. It actually sounds pretty good for its price. It retails at AUD 599 but since it's limited, some stores are selling it at AUD 799.

See for yourselves, and tell me what you think? Should I get it?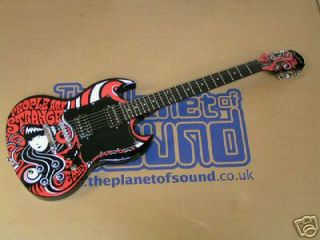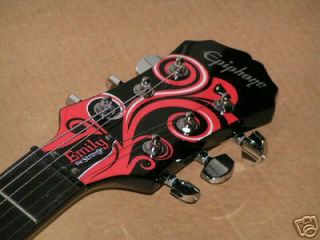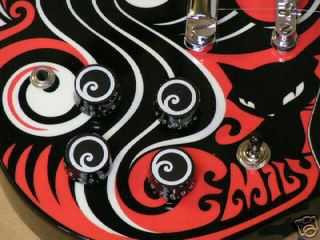 All pictures above taken from ebay.